About Integrity Air Quality Solutions
Integrity Air Quality Solutions Offers, Mold Inspections, Clean Air Testing, we are a Licensed & Insured Mold Remediation Contractor, serving the Industry since 1999.
Our staff is trained and lab-certified for mold inspection and testing we consult with labs for testing and remediation nationwide.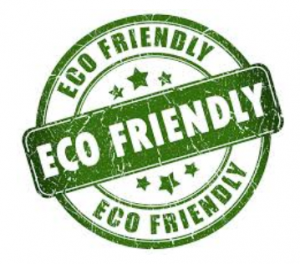 Our Mission Statement:
Integrity Air Quality Solutions operates with certified workmanship that is conducted in a professional manner to improve your health, by way of providing analysis of your living and working environment for your quality of living. In God We Trust…
Certified & Approved Lab Analysis Sample Technician
Integrity Air Quality Solutions has solutions that give you peace of mind for quality living. We are proud members of Indoor Air Quality Association (IAQA) & The National Organization of Remediators and Mold Inspectors (NORMI). Call us today at 504-606-8880.
IAQA, Indoor Air Quality Association New Orleans Chapter, Founding Board Member
CMI – Certified IAQ/Mold Inspector
Investigates Indoor Air Quality and Mold problems and develops an IAQ Profile for the purpose of offering either Mold Sanitization or Mold Remediation recommendations.
PSP – Professional Screening Partner – IAQ
This program is designed to train IAQ Professionals in a solution-based assessment process that includes surveying the customer for perceived IAQ problems, evaluating the indoor environment and quantifying those problems, and offering solutions that are wholistic and represent the latest technologies for IAQ management. HVAC Contractors, Home Inspectors, Facility Maintenance Directors, and other IAQ Professionals will be trained in effective ways to solve indoor environmental issues.
QST – NORMI™ Qualified Sampling Technician
Indoor Air Quality has become a hot topic because many customers are beginning to understand that there are many problems associated with bad indoor air. The QST is trained in the seven components of indoor air and taught how to address each. This class is divided into two major sections: IAQ and the IAQ Management Program, a program specifically designed to solve IAQ problems in a holistic way.
IAQ Solutions Manager, Indoor Air Quality Solutions Training
This training has been specifically designed to instruct you on the technologies involved in cleaning air indoors. Traditionally, the indoor air quality industry was built around filtration and, although filtration is a very important part of the process, it is not the silver bullet or magic wand that can solve every IAQ problem. Once you understand that indoor air quality is a complicated problem, it is easy to understand the solutions because a multi-faceted problem requires a multi-strategic solution. Our holistic approach is the basis for all of our solution-based training programs.
MSA, Mold Sanitization Assessor
This training has been specifically designed to instruct you on the technologies involved in cleaning air indoors sanitization advanced technologies, to keep a healthy home or work environment.